About
Cypress Electric began as a "one man show" for owner/operator David Burke in 1997 as Burke Electrical Services. In 2000, it officially became "Cypress'' and has since grown to a staff of nine as business has expanded. Initially focused on new custom homes, we have branched out to serve a wider client base of builders, individual homeowners, property managers, realtors, regime managers, and small commercial customers. David's wife, Marty, recently joined the company after a lengthy career at Blackbaud. She will lend her keen administrative skills full-time to supporting the business. With our attention to detail and dedication to customer satisfaction, we pride ourselves on a job done right.
---
---
Proud to be your local, expert electricians
We have clients and ongoing projects on Kiawah, Seabrook, Johns Islands, and the surrounding areas.
---
Credentials

Certified Kohler Standby Generator Dealer & Installer
Cypress Electric, LLC is proud to be a Certified Kohler Standby Generator Dealer & Installer.
---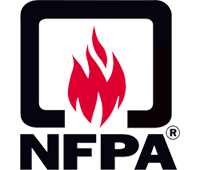 National Fire Protection Association (NFPA)
We are a member of The National Fire Protection Association. The NFPA is a global nonprofit organization, established in 1896, devoted to eliminating death, injury, property, and economic loss due to fire, electrical, and related hazards. NFPA delivers information and knowledge through more than 300 consensus codes and standards, research, training, education, outreach, and advocacy.
---
Licensed, Bonded & Insured
SC State Master Electrician License #M103045